About Arizona Network Realty
Meet Russell
Residential Real Estate Expert. Business Owner. Family Man.
Introduction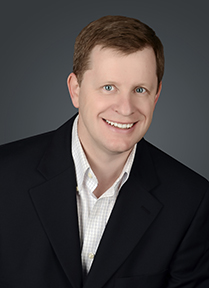 Hello and Welcome! My name is Russell Diehl, Designated Broker & Owner of Arizona Network Realty and ArizonaRealEstate.com—the best named, easiest to remember, and most accurate property-listing database for real estate throughout the Phoenix Metro area (including Maricopa and Pinal counties) and surrounding cities.
With over a decade of full-time experience as a licensed real estate agent and Realtor® I have helped hundreds of satisfied clients with their real estate needs. My specialty is helping Buyers and Sellers—just like you— to get the most value for your home purchase and to receive top dollar for the sale of your home.
With nearly a 1:100 ratio of Active real estate agents to every person in Maricopa County, my team and I of industry professionals consider it a tremendous honor to serve your personal realty needs whether you are looking to:
Purchase your first home,
Relocate to or from another state (or from anywhere within the valley),
Find a suitable investment property,
Acquire a second home, OR
Sell your home to upgrade to a larger property or downsize to simply your life.
My passion is helping my clients successfully navigate through the buy/sell realty process with the least amount of stress, and ensuring their best interests are served and protected.
I'd like to be your Realtor® and look forward to getting to know and work with you. Feel free to browse my new web site and submit any property questions you may have … I'm here to help and enjoy sharing my real estate knowledge with you.
Background
My wife and I are both from Seattle, WA where we met at the age of three. The first time I saw her I fell "head-over-heels" ... it was truly love at first sight. She has been my sweetheart and best friend ever since :)
I received a Bachelor of Science Degree in Business Management from Brigham Young University ("BYU") in 1989. For the span of nearly 20 years I worked as a software engineer helping several fortune 500 companies develop and maintain their accounting, claims processing, and material handling systems.
In 1993 my family and I moved to Chandler. We currently reside in the beautiful South Chandler community called Ocotillo, where we have raised our family over the past 19 years. My wife and I have been married for 30+ years and have four wonderful children.
A few of my hobbies and likes include hiking & biking in Sedona, Flagstaff, and in South Mountain Park and Camelback Mountain in Phoenix, watching football games and movies, listening to music, falconry, and taking in a dinner and a show at Joe's BBQ and Hale Centre Theatre in Gilbert.
Favorite teams: Arizona Cardinals, Seattle Seahawks, ASU Sun Devils, UW Huskies, BYU Cougars and Hamilton High Huskies
Favorite performers/entertainers: Brad Paisley, Michael Buble, Neil Peart, Tim Allen, Bob Hope, and our daughter Jenny Diehl
Other favorites: Dark chocolate (Godiva), travel & cooking shows, U.S. history & world politics