Living in Stillwater Cove
Posted by Russell Diehl on Wednesday, May 16, 2018 at 9:29 AM
By Russell Diehl / May 16, 2018
Comment

Last updated - June 18, 2018
Blog post co-authored with a happy client.
South Chandler Living in Stillwater Cove
When I moved to Chandler Arizona I knew I wanted to live Ocotillo, a premier golf course resort and lake community in South Chandler's popular 85248 zip code. Not only was I immediately drawn to one of Chandler's most beautiful neighborhoods, but also was equally drawn in by Arizona's top ranked public schools. So, when I found a spacious two-story home with a 3-car garage and a large backyard I was sold! Our home was built by Beazer / Hancock Homes in the mid 1990's, back when they appreciated high ceilings and large lots. Here is an illustration our floor plan, called the "Sawgrass", which is very populare in our neighborhood:
First Floor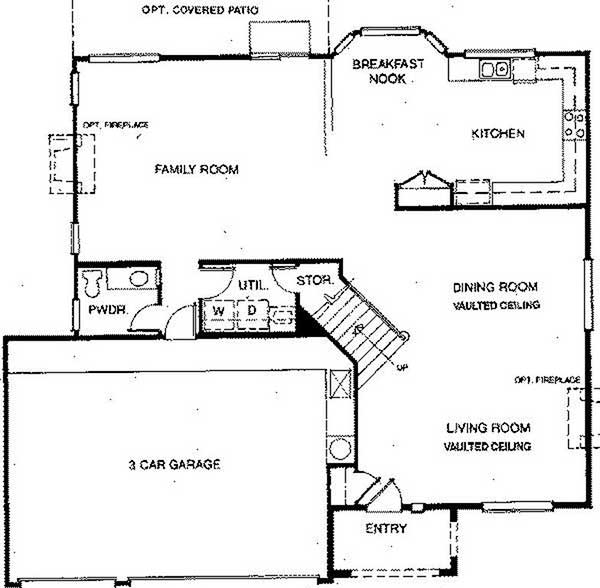 Second Floor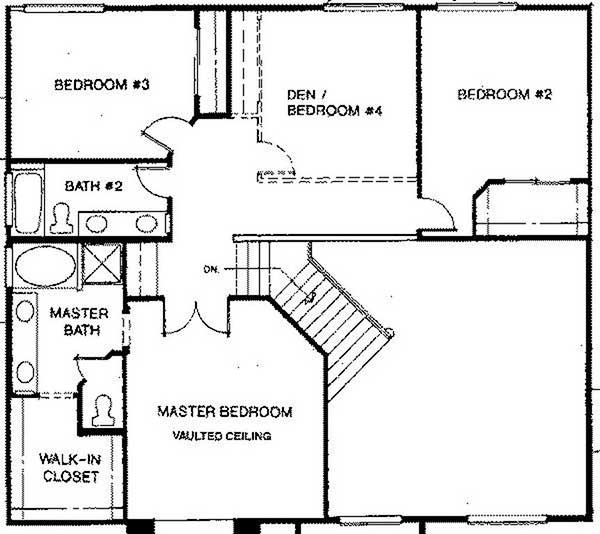 Our Perfect Home
Our house is perfect for entertaining. We often have parties that start in the Kitchen and Family Room and end with the ladies in the Living Room and the men sprawled out on our Leather Sectional in the Family Room. I love the division of space. Many of our neighbors also have a loft upstairs which is a great place for the kids to hang out and store their toys. But for us the back yard is the hang out space during the nicer months here in the Phoenix desert. Our yard was big enough for a pool, play structure and trampoline; and there was this lawn enough for a game of soccer. I know it almost seems impossible to find such a yard as the Phoenix metropolitan area expands with smaller lots. Yes, we found our happy place in Chandler Ocotillo for under $500,000.
Our home is located in the Stillwater Cove subdivision. As the name suggests it is nestled between two of the many man-made lakes in our South Chandler neighborhood. We enjoy walking the family around the neighborhood and meeting many of our golf-lot neighbors, with each having incredible views of the lake or Ocotillo Golf Course, some with even bigger backyards!
With the beautiful surrounding lakes and stunning golf course lot views, the demand for real estate in Stillwater Cove consistenly remains high for exceptional resale value in any market.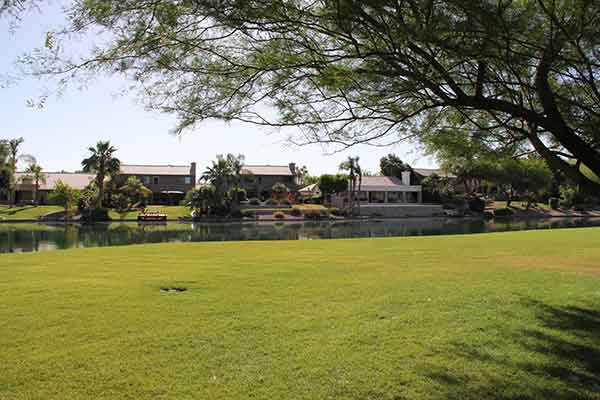 Talk about Walkability
One of the things we enjoy about living in Stillwater Cove is the walkability. Stillwater Cove is one of the few neighborhoods within easy walking distance to one of Arizona's top rated elementary schools, Jacobson Elementary. This diverse A+ school offers an array of activities including gifted education, Overnight Science Camp field trips, and the yearly Turkey Bowl. Next door to the school we enjoy evening strolls through the private neighborhood park, Serenity Bend.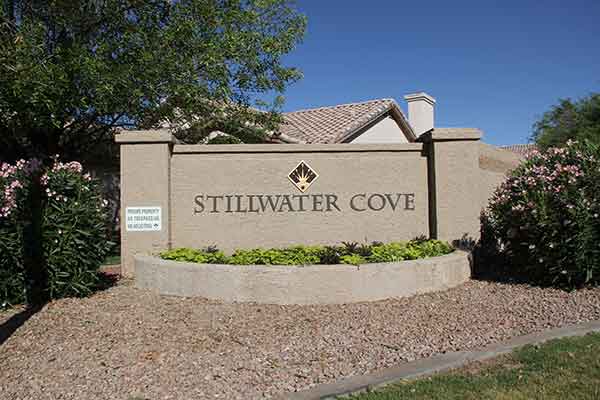 Serenity Bend Park
Serenity Bend is a beautiful Chandler Park to enjoy a quiet, serene stroll on its winding walking path or lake access with an expansive picnic / playground area. The other little secret about Stillwater Cove is walking access to restaurants, doctors, and shops. Every time we walk to dinner or a midday dentist appointment we feel like we are living a wonderful dream. We have the conveniences of the city, a great suburban location, and little traffic. Now we're sharing our secret with you!